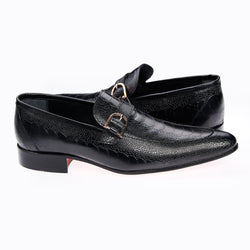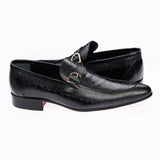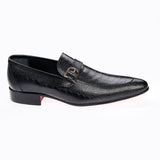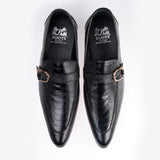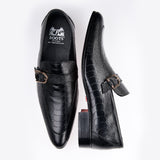 FULL-LEATHER SHOES
The high quality of these shoes is reflected in their high leather content. Their uppers, lining, insoles, and outsoles are made from the finest leather.


BREATHABLE
This shoe boasts a high proportion of leather, and has been assembled without the use of adhesive bonding—both of these factors ensure proper air circulation and prevent moisture from penetrating the surface. Dry, well-ventilated feet are healthy feet.

CONSTRUCTION
These shoes consist of roughly 65 separate parts. They took about 210 steps to assemble. We rely upon premium materials and traditional production methods to ensure that our footwear is of the absolute highest quality.

HANDCRAFTED
Mass-produced shoes are glued together on assembly lines. All of our premium, full-leather shoes, on the other hand, are handcrafted to the finest standards of quality. You can see and feel the difference.

ITALIAN LAST
The Italian last is distinguished by a dynamically tapering front section, while the ball of the foot enjoys ample space. The last fits closely against the midfoot area and then flows into a pleasantly rounded heel. Suitable for narrow to average feet.

TOP GRAIN LEATHER
This shoe's upper consists of premium, fully-dyed and medium-soft calfskin. The technical term for this type of leather is "Top Grain". It is distinguished by its even grain and soft grip.

muje abi mily hi nahi main app ki bato wo kase hain